Aloe vera is one of the most popular house plants around. The gel inside the leaves can be used for many remedies, including being used as a popular salve for burns. As a result, it is a perfect, low maintenance succulent for the indoor garden.
Why You Should save Your Amaryllis Bulbs for Years to Come
In the depths of winter, amaryllis are known for their breathtaking shows of large trumpet-shaped flowers. The stalks stand tall above the straps of leaves like a proud peacock. How many people toss these bulbs after they bloom around Christmas time? Stop! Don't do it! I'll show you how easy it is to get blooms nearly every year from these tropical bulbs, and it doesn't really matter what growing zone you live in.
You've taken cuttings in the late summer or early fall. Fuchsias, petunias, geraniums, whatever it is that you chose to do this year. Some cuttings have started to grow and you've tossed out the ones that chose to wither and die. It's the middle of winter now and the survivors are taking over the house. What do you do now?
If you like growing hot peppers then you know you can be inundated with more peppers than you can use right away. Maybe it's time to consider making your own chili powder. Three simple steps: grow hot peppers, dry the peppers, and grind them into powder. Before you go running to the garden, though, you may want to take into account a few things before you take the plunge.
One cherry pie in four years? Sometimes it's the price we pay for our green thumb addictions. But when you plant a tree the reasons are many. We wanted to plant an orchard, of sorts, and we started with a cherry and a plum. If you're only interested in the end result of the fancy pie, you can Click The Prize Pie in the Table of Contents. If you are interested in the four-year journey, read on!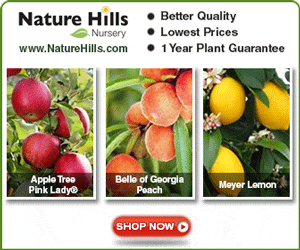 It's the beginning of August and the bounty from the garden has included root vegetables such as beets, onions, and carrots; and leafy greens such as lettuce and Swiss chard. By now we are expecting to wander out to the garden and be able to pull the next mature onion or tear off the next leaves of lettuce. Almost as if by this time in the summer we are taking their production for granted. Yet we still are awaiting the crown jewel, the ripening of the fruit we've so lovingly protected from harsh winds and cold. We are approaching tomato season.
Gardening is about raising something that doesn't harass you. It doesn't cry to be changed like our kids did when they were babies. It doesn't whine to be fed like our dogs do. In their own quiet way, plants look pitiful, brown, and wilted when they need attention. They die just as quietly. No fanfare, no fancy burial ceremonies. The only real pressure on you to raising plants is the pressure you put on yourself.
What do you do when it's time to harvest multiple vegetables at once? You have two choices: figure out how to preserve them and use them later, or combine them into one dish. We had never heard of  adding roasted fennel and beets together and wow was it a nice dish.
Read More about Fennel and Beets
Gardening is about enjoying yourself and enjoying the plants you grow. For some people, it is also a bit about self-sufficiency and maybe a little about reducing waste. That's what worm composting is about. Taking your kitchen waste and recycling it, or keeping it out of the landfill, or maintaining the circle of growth and rebirth. If you haven't considered using worms for composting, maybe you need to understand the reasons why it's time to start and exactly how easy it is.